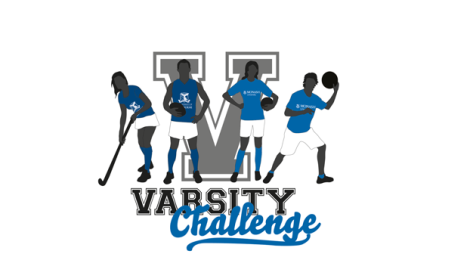 We are inviting students to nominate to participate in the inaugural Varsity Challenge – a series of sporting matches against our arch rival Monash University.
We would also hope to see you and fellow club members come down to support our teams!
The Varsity Challenge is to be held across two dates:
Wednesday 9 April @ University of Melbourne (from 4.30pm) – sports include Women's AFL, Women's and Men's Hockey and Men's Basketball
Wednesday 16 April @ Monash University, Clayton (from 4.30pm) – sports include Men's AFL, Women's and Men's Soccer, Ultimate Frisbee and Women's basketball.
The concept is simple, the team that wins the most matches, takes home the silverware! Make no mistake, we are out to win.
All athletes will get a commemorative Varsity Challenge t-shirt and will be welcome to enjoy post-match refreshments and to support our other teams.
Teams travelling to Monash will be provided with a complimentary bus departing and returning to the Parkville campus mid afternoon and early evening.
We hope to have a crowd of supporters on hand to cheer on the Melbourne University teams, so make sure you tell your friends to come down and help us 'smash Monash'
If you are interested in nominating to participate in your sport:
Please nominate by Tuesday 1 April by emailing the nominated coach for your sport. Outline your playing experience/current level (i.e. Big V Basketball, University Blues U19, Old Xav's, MUGARs, University Games etc). Only currently enrolled students are eligible to compete.
| | | | | | |
| --- | --- | --- | --- | --- | --- |
| Sport | Men's AFL | Women's AFL | Men's Basketball | Women's Basketball |   |
| Coach | John Kanis | Michael Sandry | Andrew Walker | Sam Fileccia |   |
| Email | | | | |   |
| Sport | Men's Soccer | Women's Soccer | Men's Hockey | Women's Hockey | Ultimate Frisbee |
| Coach | Iain Scott | Adam Grinholz | Davin Smith | Jono McAleese | Jinwei Tang |
| Email | | | | | |
Should you be selected in the team and, a letter can be provided to you to pass on to your tutor or lecturer explaining your selection in the event.
For more details, visit the Varsity Challenge Website here: http://www.sport.unimelb.edu.au/VarsityChallenge
If you know any other current students, we encourage you to also pass this nomination information on to them.
Go Winged Victory.