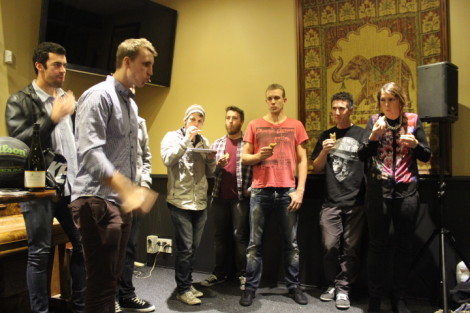 Trivia Night will be held on Friday 25th July 2014 at the Bull and Bear Tavern.
Happy Hour will run from 5pm to 8pm.
Doors open at 7pm, with the Trivia commencing at 7:30pm sharp.
Tickets are $20.00 and will be available for purchase on Saturdays at training. Purchase a ticket before the night to go into the draw for a prize. The winning team will also win a prize, as well as winner of our famous "Smut Quiz"
Our famous Reverse Raffle books will be distributed to teams on Saturday 14th June.

Feel free to organise a team prior to the night, or if you arrive on the night solo, we'll find a team for you! Everyone is welcome to come and join in on the fun. 

There will be drink and food specials on the night if you would like to have dinner, including $15 menu. There will also be some finger food provided.
Click here to RSVP on Facebook