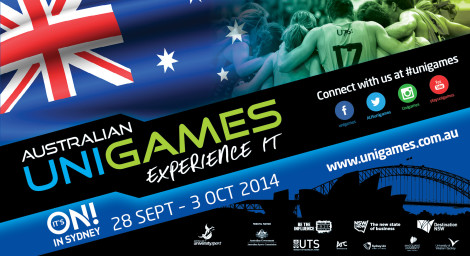 The University of Melbourne has finished overall chamipions at the last two Austrailan Uni Games. Help us secure a hat trick this year at the 2014 AUG's held in Sydney from September 28th to October 3rd. Melbourne Uni Basketball will be sending a women's and men's team to Sydney, so if you are a current Unimelb student, get down to the Melbourne Uni Sports Centre on Tin Alley for the team tryouts.
Women's Trials:
Wednesday 30th July @ 6:30-8:30pm (including briefing session about the games)
Wednesday 6th August @ 7:30-9:30pm
Saturday 9th August @ 10:30am-12:00pm
Team Manager: Bec Loveridge
bec_loveridge@hotmail.com
Men's Trials:
Monday 4th August @ 8:15pm
Thursday 7th August @ 8:15pm
Team Manager: Will Burrell
bburrell@iprimus.com.au
Please email the relevant team manager to register your attendance at the trial session.
For more AUG information click here