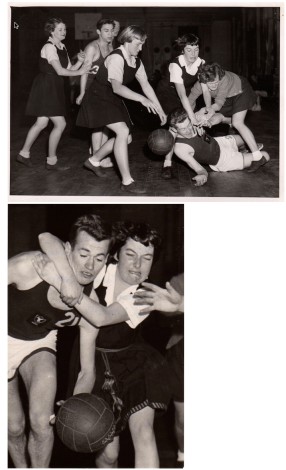 In the 1950's the Men's MUBC team regularly played a social game against the Women's team. The women's Basketball team were what we call the Netball team these days.
Here are a couple of snaps.
In the first photo we see Michael Ng in the background and Graham Pascoe on teh floor.
In the second photo we see Keith Nicholls in the head lock (apparently no foul was called).