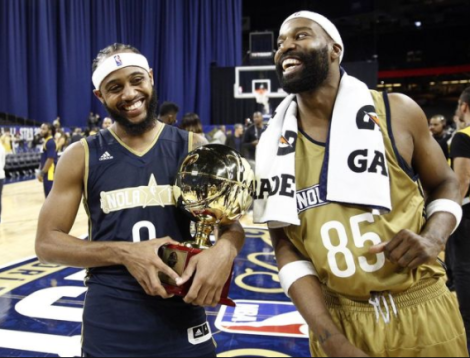 Melbourne University Basketball Club is incredibly excited to announce that american basketball celebrity Brandon Armstrong is on his way to Melbourne.
Brandon is well known amongst basketball circles for having literally created his own lane in global social media with his uncanny physical impersonations of the NBA's most expressive players. You may recognise him as the MVP of the 2017 NBA All Star celebrity game.
Alongside his natural talents as a basketball humour hype machine, Brandon also has some serious skills on the hardwood which he's looking to put to work down-under this year as he takes the next big step in his basketball journey.
Stay tuned to Melbourne Uni Basketball for updates and in the mean time, make sure you hit subscribe to BdotAdot5 across youtube, insta, twitter and the book of face as he documents his journey across the world to the land of straya, roos and tim tams.
Follow BdotAdot5 now:
youtube.com/user/BdotAdot5
908k subscribers
instagram.com/bdotadot5
1.5m folllowers
twitter.com/bdotadot5
194k followers
facebook.com/OfficialBdotAdot5
780k followers